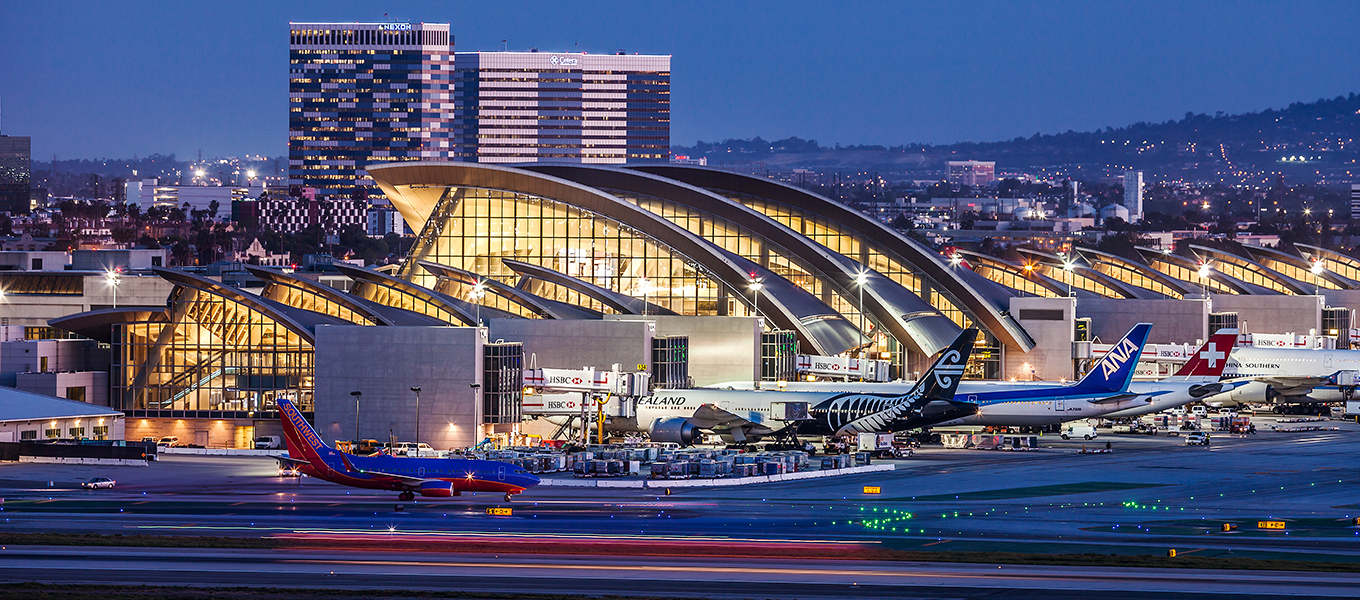 Overview:
Los Angeles International Airport is currently undergoing an extensive upgrade. The upgrades include all new cellular wireless coverage for Bradley International, the new Midfield Satellite Concourse, all eight terminals, the new people mover and all outside areas and parking structures. The Bradley International Terminal was the first to be upgraded. The cluster of Ericsson DOT radios at each coverage location are all connected to a centralized baseband unit location in the terminal. This location also includes the BBUs for the Sprint (now T-Mobile) DRAN system.
Read Los Angels Times article here https://www.latimes.com/business/story/2021-05-24/lax-new-west-gate-terminal
LAX unveils expansion: More gates, new checked-bag system.  The new facility at Los Angeles International Airport is named West Gates and billed as an extension of the Tom Bradley International Terminal.
Challenges:
• Requires a low profile, easily routed GPS connection for up to 64 baseband units.
• Requires auto-redundancy for reliability.
• The solution must be approved by all the US mobile wireless carriers.
• Must require a minimum of rack space and cable conduit space.
Solution:
Bradley Terminal was the first project to be completed. The GPS reference for network sync for all the BBUs at Bradley is provided by an Optical Zonu distributed fiber optic connection from two rooftop antennas – one primary and one a hot standby. The single fiber from the two antenna Optical Zonu fiber optic transmitter is routed through a passive, 1 x 8 optical splitter to eight, low profile fiber Base Units, each with eight RF connections to the baseband units.
Have A Similar Challenge?
Contact Our Sales Engineer:
Gary Grimes
Dir Sales RF Solutions, Optical Zonu Corp
(O) 818-780-9701 x123, (Direct) 818-579-9630