19-Nov-2018, Aurora, Colorado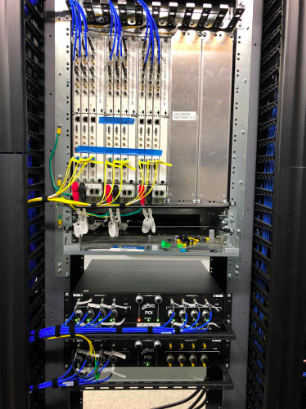 : Optical Zonu has installed its ZONUConnect Universal Base Station-to-DAS Fiber Transport at the Children's Hospital in Aurora Colorado. The system provides a low-profile connectivity between the Distributed Antenna System (DAS) providing wireless coverage at the hospital and the Nokia DAS RFM base stations located over 1,500 ft away. The Optical Zonu transport provides a transparent RF-Over-Fiber connection for three sectors between the sites over a single optical fiber.
The ZONUConnect deployment is part of phase two of the wireless coverage and capacity upgrade at the medical campus and was installed and commissioned in cooperation with Linx Wireless. Optical Zonu's Fiber Transport was previously deployed in phase one to provide remote connectivity to distributed antenna systems at Colorado University Anschutz Medical Campus and University Hospital. These upgrades bring significant increases in coverage and data speeds to the medical campus.
The new ZONUConnect transport represents the latest iteration of the product line from Optical Zonu which provides a complete end-to-end solution with simplified installation along with local and remote computer control and monitoring.